Wild Style: The Original Hip Hop Movie For All Who Are Down By Law!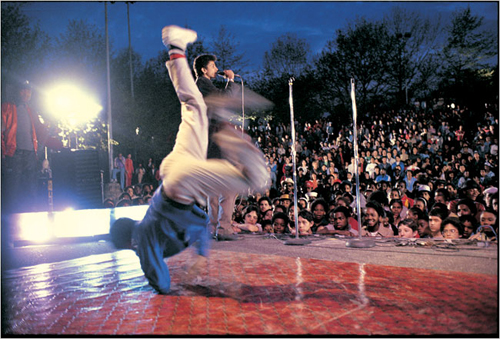 Most readers of Old School Scholar have seen the classic of classics, Wild Style, hundreds of times, but we still have so many new generation Hip Hop heads who have not seen it as of yet. This is why we are going to show it as today's special feature. It is an important film in its raw original glory!
There are two films that must always be in a true school Hip Hop culture DVD collection, and it is Wild Style and Style Wars. You can not call yourself a true head if you do not own them both. I can not emphasize this any more. They are a must have! These are the alpha films; the first Hip Hop movie and documentary ever made!

Remember what I just said while you are watching Wild Style now. You ain't real if you don't own it, so buy it! Wild Style: 25th Anniversary Edition is absolutely dope with all of its special features. I have truly enjoyed this updated edition immensely with its bonuses. Hell, I own the original soundtrack on LP, the Simon Harris break beat edition, and the updated edition with the break beats, too!

For those who do not know, Wild Style is directed by an enthusiastic Charlie Ahearn, and it stars the following great pioneers and legends: Lee Quinones, Fab Five Freddy, Lady Pink, Zephyr, The Cold Crush Brothers, Ramellzee, Lisa Lee, Fantastic Five MCs, Busy Bee, KK Rockwell, Rodney C, Grandmaster Flash, Rock Steady Crew, and many, many more! If you watch the movie carefully you will see many other legends in the background like the Treacherous Three at the amphitheater finale.
Enjoy the Hip Hop culture in its original raw form and flavor because there ain't no school like the old school, baby!